Tables Turned on Fergie as Pogba Joins Juve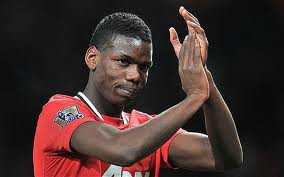 Manchester United manager, Sir Alex Ferguson, could barely hide his frustration at Paul Pogba's decision to quit the club for Juventus, but the Scot can hardly justify such anger.
The 19-year-old only made a handful of appearances for the Red Devils, but repeatedly stalled on a new contract at Old Trafford.
His eventual rejection of a new deal has seen him move to Italy – no doubt on lucrative terms – on a free transfer.
Ferguson, speaking upon his return, ahead of pre-season, is not happy, telling MUTV: "Pogba signed for Juventus a long time ago, as far as we're aware, which is disappointing. I don't think he showed us any respect at all so, to be honest, I'm quite happy"
Fergie, however, should perhaps take a brief glance at the history books, as United hardly acted like saints when signing him in the first place.
Pogba's old club, Le Havre, accused United of 'tapping up' Pogba with financial inducements, in order to move to England in 2009.
A FIFA judge later cleared United of any wrong doing, though when Le Havre threatened to take the matter further, a confidential 'agreement' was reached between the two clubs.
Therefore, Ferguson cannot be too angry with Pogba's slightly wayward moral compass, as United's is hardly on course either.
For the general football fan though, it is another sorry example of money souring the modern game.
Agents are targeting younger and younger players, lauding their abilities, even if they are yet to make a first-team appearance.
Pogba had no real grounds to make sky-high demands, as he had achieved nothing as a player, contributing to few positive results and scores for United.
He didn't seem to appreciate the fact that he was playing for one of the game's biggest clubs under one of the greatest ever managers. Sadly, the desire for a quick buck appears to override any footballing motivations nowadays.
It is no surprise that this current generation of pampered kids have overinflated egos, and I thoroughly expect to see similar sagas like Pogba's in the near future.