GrandWest Casino and Entertainment World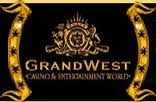 The GrandWest Casino and Entertainment World in Cape Town is much more than just a place to gamble. It is a true entertainment world, which exists in harmony with the communities that surround it for several reasons, of which the most important is that all the surrounding communities are important stake-holders in the operation. The GrandWest Casino and Entertainment World gives back R6 million to these communities every year, in various shapes and forms, supporting education, drug use prevention, and other such important social issues.
The establishment welcomes new gamblers with a special Gaming Information Centre, where they can learn about the games they may want to play in the casino. The Information Centre features 12 slot machines, a blackjack table and an American Roulette table. Staff is always at hand here to address any and all questions would-be gamblers may have. If one has never gambled in a casino before, the information centre represents the ideal way to ease into the flow of the action.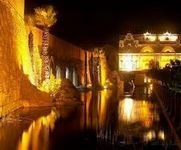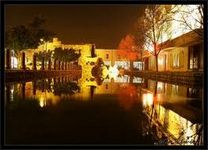 The Casino itself features 2,524 slot machines, some of which are linked up to other Sun International establishments to generate massive progressive jackpots. Video Poker is also available and bets go from 2c to R100. High rollers and beginners alike will find games and bet-sizes to their liking. Needless to say, there are countless video poker machines too, on which skilled players can pretty much obliterate the house edge. Table games are also well-represented at the casino's smoking and non-smoking sections. There are 76 tables where players can wager on the roulette wheel or on various card games. The game selection brought to bear is simply astonishing. American Roulette, Punto Banco, Blackjack, Raisem Poker and Diamond Rush are only a few of the games available at the 76 tables. For poker players, there are also 8 tables available where they can play NL Texas Holdem cash games.
While no poker rakeback is offered at these tables, players can recover rake through comp points and of course by winning. If you're really looking to make money at the online poker tables, sign up and earn prop rakeback.